Regaining my senses
Sep 25, 2007 - 06:46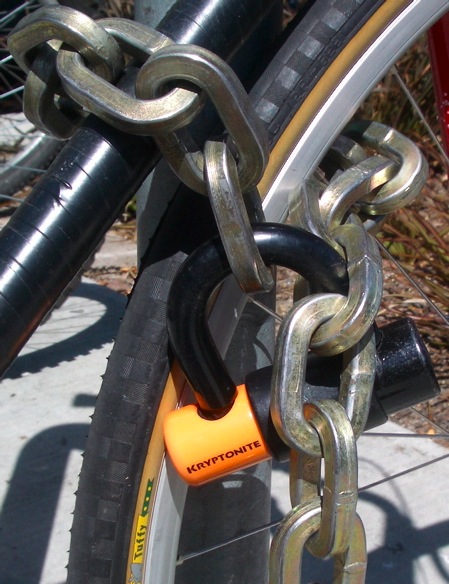 courtesy of XLhead


It hit me as I was standing in front of Mio Market next to the bike rack, clad in my Italian housewife dress, ready to go in and do some urgent grocery shopping. Two ladies nearby were discussing the price of lettuce with a great deal of passion. There was a heavy warm breeze wafting past the tall, crisp stalks of corn across the street. I looked down at my blue checked dress and wacky Keen sandals and suddenly realized I was no longer in California, but back in Italy. One minute I was jockeying for a seat at the Peets coffeehouse on Solano Avenue, the next I was preparing to squeak into the local market before its daily 12:30 "pausa" to pick up such staples as prosciutto and pears. Of course this was after 24 excruciating hours of travel and the passage of three days, but that transition from the suburban life in Northern California to a small town outside of Venice seemed instantaneous, so much so, I had not even been aware of the switch.

I should have noticed it when we turned on the television only to see a woman in scary make up, dressed in hip boots stilettos and a thong, eating fire…at primetime. Without comment we switched the channel from her to a Colombo rerun, circa 1982, before finally ending up with the inevitable soccer match. Not even hearing Peter Falk speaking Italian made any kind of impact.

It did not even faze me when Luciano coasted through a stop sign; here they are only a suggestion anyway. His grousing about our lack of a dryer rolled right off my back as I pulled on my jeans, crunchy from drying in the sun, just like everyone else in Italy. I coolly boiled up a couple of eggs, freshly delivered by Anna Maria, for his breakfast without remarking on the brown shells and psychedelic orange yolk. We waited stoically in the car behind the tractors laden with grapes destined for the press chugging along the main roads, listening with half an ear to the distant sporadic gunshots in the crisp fields around us. It is hunting season. Of course.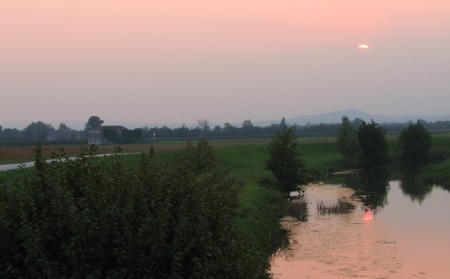 No. It was only this morning, after calmly pumping air into the tires of my maroon one-speed and serenely pedaling to the market did it finally sink in. As I pulled my bike into the rack, I reached into the basket for the lock. No bulky hardened steel anti-theft machine, it was an insipid little cable covered in dirty white plastic, perhaps eight inches long. I could cut it with a good pair of kitchen scissors. The key I happened to be carrying did not even fit into the child's-toy catch. I stood there for a moment, holding this limp, worm-like security device and it all washed over me: I am not in Berkeley anymore, a place where a bicycle with only one hardened-steel lock is stolen just for sport.

I looked around me with this ridiculous thing in my hand and Italy seeped in…the fat, warm air moving my skirt like an overheated friend in a hurry…the three figs in a tiny dish, still warm from the sun, which Giancarlo had picked from the tree out front for me that morning, and the realization that those ladies in the heated lettuce discussion were speaking Italian. I truly stood out in my weird Keen sandals.

Then, tossing the little white worm into the basket and turning my back on the maroon one-speed, I went in to see for myself what those ladies were complaining about. After all, I had a mission and the market was going to close, with or without my self-awareness. I gratefully pulled on the little plastic glove provided in the produce section, a practice I missed in California where I felt naked selecting fruit with my bare hand from a previously groped pile. Hmmm, the lettuce was indeed expensive, but it did not faze me. For although I had given up the outrageous abundance of selection that is always available in a California summer, I knew that my bike would be there waiting for me right outside the door of Mio Market in Mareno di Piave with the useless lock still languishing in the basket.